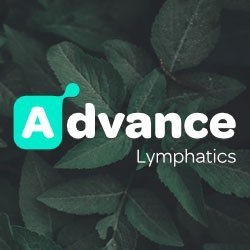 Liposculpture and Liposuction Explained
With summer approaching, losing weight and getting toned, is a priority for many people who want to feel good in their summer clothes and swimwear. Liposculpture and liposuction procedures provide an immediate solution to 'spot' fat removal and sculpting your figure. With significant advancements in both types of treatments, there are now numerous options available to suit individual requirements.
Weight loss and fat removal
Liposuction and liposculpture are not appropriate treatments for excessive weight loss and you should be within 30% of your recommended BMI. For weight loss of a greater amount, you may want to consider a gastric band or gastric balloon. However, if you have localised fat in specific areas, such as, around the abdomen and thighs, then liposuction or liposculpture can be a very effective way of removing this permanently.
Gastric band and gastric balloons explained Gastric bands or gastric balloons should be provided under the care of a bariatric surgeon. Patients with a BMI greater than 35 that require support with long term weight loss. The band is inserted via keyhole surgery normally under a local anaesthetic or mild sedation.
Patients with a lower BMI may be recommended a Gastric balloon which can be swallowed and can remain in the stomach for six months. Removal is simple, the balloon is simply deflated and removed via endoscopy.
Should I have liposuction or liposculpture?
Liposuction allows for the removal of higher volumes of fat than liposculpture and may be recommended for patients who want a significant change to their overall body contours. The maximum amount of fat that can be withdrawn during liposuction is, 3 to 4 litres or 6 to 8 pounds. This can make a significant difference and trigger future healthier diet and lifestyle choices, to maintain the results.
Liposculpture is more suited to individuals who want to remove small pockets of fat, to improve their body contours or to make muscles appear more defined. Liposculpture is far more precise than liposuction and is often referred to as body sculpting.
Liposculpture and liposculpture procedure options
Most plastic surgeons will perform liposuction or liposculpture under local anaesthetic due to the reduced risks and quicker recovery times. Some plastic surgeons may recommend a general anaesthetic when removing a high volume of fat or treated numerous parts of the body.
All liposculpture and liposculpture procedure options use suction to remove the fat cells via a cannula (thin tube) that is moved around in the area being treated. The four main techniques now offered are all designed to make it easier for the fat cells to be suctioned away, with less bleeding and trauma to the surrounding tissues.
Tumescent technique
Fluid consisting of saline with lidocaine and epinephrine is injected before suctioning out the fat cells.
Laser-assisted liposuction (LAL)
(LAL) uses laser energy to liquefy the fat cells, making it less traumatic when they are suctioned away.
Ultrasound-assisted liposuction (UAL)
UAL uses ultrasonic waves to turn fat cells into a liquid, making it easier to suction them away.
Power-assisted liposculpture (PAL)
PAL uses vibrations that break up the fat cells making it easier to the suction away.
Does liposuction or liposculpture need to be done by a plastic surgeon?
Liposuction or liposculpture are both surgical procedures that require a great amount of skill. Plastic surgeons have received specialist training at a higher level than any other type of practitioner and are best equipped to reduce the risks and complications with both procedures.
Recovery after liposculpture or liposculpture
Normally both liposculpture and liposculpture will be carried out as day procedures and you will go home a few hours afterward. You should expect bruising, swelling and feeling tender in the areas treated which may get worse over the next 48 hours. Over the next 14 days this will gradually subside and you will be able to see results. After 3 months you will notice even more change to your contours and your skin should also appear smoother and tighter. Residual swelling may take up to a year to completely disappear, however after 6 months it is unlikely you will notice any further change.
Can the fat return after liposculpture or liposculpture?
The fat cells that have been removed cannot return, however, if you gain weight then you will put weight on in other areas that have not been treated. This is why it is essential to maintain a healthy diet and exercise to maintain the results.
Risks and complications of liposuction or liposculpture
Infections which will usually respond to oral antibiotics
Pockets of blood and liquid (hematomas and seromas) that accumulate under the skin and may require drains
A difference in skin tone and or dips and dents on the surface of the skin when the fat has not been removed consistently
Damage to nerves and, or blood vessels
Blood clots and deep vein thrombosis (DVT)
Damage to internal organs
Questions you should ask before liposuction or liposculpture
How many procedures have you performed in the last 12 months and did any patients require revision surgery?
What types of complications have your patients experienced?
Why do you recommend this method and what are the advantages and disadvantages?
What happens if I am not happy with my results?
Will there be any additional costs if I need to stay in the hospital overnight?
Considering any of these proceduress? see our recent article on chosing your surgeon[(https://www.advancelymphatics.co.uk/blog/how-to-find-the-best-plastic-surgeon-in-three-easy-steps]