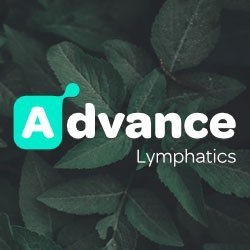 Latest news from Advance Lymphatics
During the recent lock down period a number of improvements have been made here to the processes and procedures.
In order to address no shows, we now have a process where we take consutlations by video. Upon your appointment day, we will still have the same preappointment service that you would expect. The video consultation is via our therapy software and not zoom, hence its preplanned and diarised just like any other appointment. You will then pay the balance of your appointment on the day . If you so wished, you could even pay beforehand. We have a secure encrypted payment link system to do that without even leaving your front door, desk or stationary vehicle.
Many of our clients pay for their block booking sessions anyway via secure payment link. Due to the nature of the way treatments work, they are usually taken in blocks and the first half of the appointments are diarised and booked in. For anyone wanting to book blocks of treatment and can prebook and pay, I will offer a 10% discount.
We also now have finance available subject to status for all blocks of treatment , allowing you to spread the cost across 6.9 or 12 months with a £20% deposit.
This last few months has been a real strange time for everyone. No doubt there will have been total cancellation of planned surgery and I guess now is the time that those appointments will start to be resheduled.
Its critical now that whilst you have chance to rebook in with your cosmetic surgeon, you really should be considering your recovery. At Advance lymphatics this is what we do. We help you to recover quicker and we help to enhance your results through intervention and preventative actions both in clinic and at home. We will also give you practical guideance on ways you can self help through your recovery process.
Give us a call on 01302 456270 or email us bookings@bodyadvance.co.uk.
Stay Safe and please do not hesitate to get in touch.