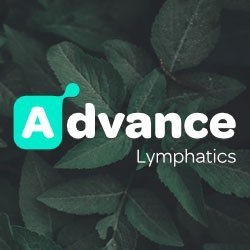 How Covid-19 has impacted on me and my business
Well hasn't it been a surreal few weeks?
On 19th March, 4 days after my birthday, I took the decision to close my clinic. Soon after came the message "you must stay home!"
It did not sink in at first, then the reality of the situation hit home. It was going to be a very tricky period to navigate out of.
The first three weeks were quite easy, an acceptance phase. By this time, my fellow tenants of the Wellness Centre and myself had all agreed to relinquish our clinic space to the NHS. I was boxing in the garden and taking walks with my fiancée.
What was detrimental though, I had previously been away for 3 weeks returning from a holiday to Australia and Singapore. That subsistence, plus no trade plus Covid 19 was going to hurt.
I decided to press on with several key things and went ahead to commission a new website for a Laser Hair Removal venture. Also, whilst most people were cutting back, I decided to have the laser machine built and press on. Fortune favour the brave and all that. My rationale for this was, if you do not get this sorted in time you have free, its going to be hectic purchasing it in the middle of treating clients. I bought a camera set up for marketing. I commissioned a medical content writer to assist with content creation. I also engaged with a fabulous commercial photographer. One thing I did fail at though was marketing and despite my best efforts, I lost the plot with it.
So, this brings me to present day. I will not go into how I feel about the state the country is in, although those who know me personally know what I think. What I will say is, I miss my clinic and I miss treating clients. It is what I have done since 2015 and it was all conceived long before.
The message I want to put out is, I will return to my clinic stronger, better focussed and better prepared. I intend to be in clinic, at my desk by 1st August. By this time, I will want to have had all my clinic photography done, my filming equipment in situ together with all the necessary PPE and working procedures in place. The safety of my clients is paramount and those who are my peers will agree that I have pride in my industry and my clinic.
For clients, I have this message to you. I will ensure that my practice is covid secure and operates to the guidance set out by CNHC. That guidance is 13 pages long and addresses safe working in a clinic environment.
I want you to have the confidence to book sessions with me without the inner sanctum hysteria that has been negligently created across the whole of the UK. If you feel safe to return, please book. If you are in two minds, again please book. I am here to reassure you. If you feel edgy and timid, please do not book and I will be here for you online to offer practical help with the view of seeing you in the future. My official target for reopening hopefully with a full complement of treatment will be 1st September. That said, during August, I will open a restricted number of sessions to ease myself back in and allow for adequate stocks of PPE. This will allow for me to be extremely focused on introducing new services and set up a whole new marketing strategy that I have been engaging providers for the last 6 weeks.
Here is what I do in a nutshell. I treat client's dysfunction through clinical massage therapy and help them recover from cosmetic and orthopaedic surgery. Upon reading my blog and you think a family member, spouse or friend could benefit from my services, please get them to give me a call on 01302 456 270 or visit the website www.advancelymphatics.co.uk.
I wish you all a safe passage through this crisis. Whatever your life and work circumstances. I hope you all return stronger and with much more humble appreciation for what you have.
Wayne